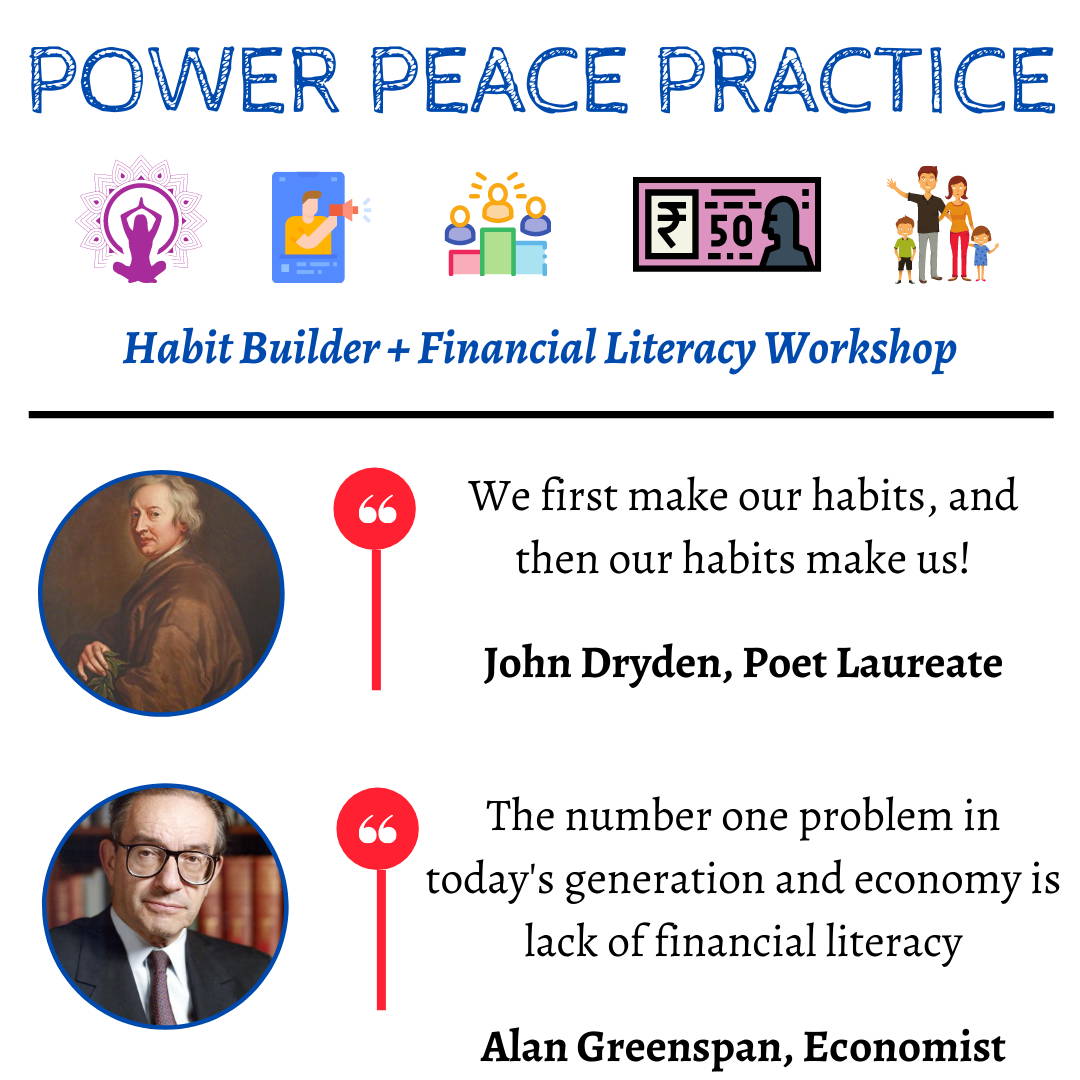 Age: 10-18 Yrs | English & Hindi Mix
It's extremely critical that emotional awareness and good habits are taught at an early age because as an adult, it's difficult to build them. We at AmbiClass, imprint powerful habits such as gratitude practice, goal setting, keeping mind and body healthy etc in a fun and interactive sessions. Additionally, we do guide the parents for post workshop monitoring of students.
In advance course, there are ample of benefits which can be reaped through social influence learnings such as: Improved visibility, Better relationships, Enhanced academic performance & many more..
Financial literacy needs to become the integral part of our education curriculum. Financial problems are not fixed with money but with financial education. We teach the financial concepts through our well-structured and easy to understand workshops.
Enrolment in the P3 workshop will certainly put you miles ahead by inculcating powerful habits, managing social influence and implementing financial literacy!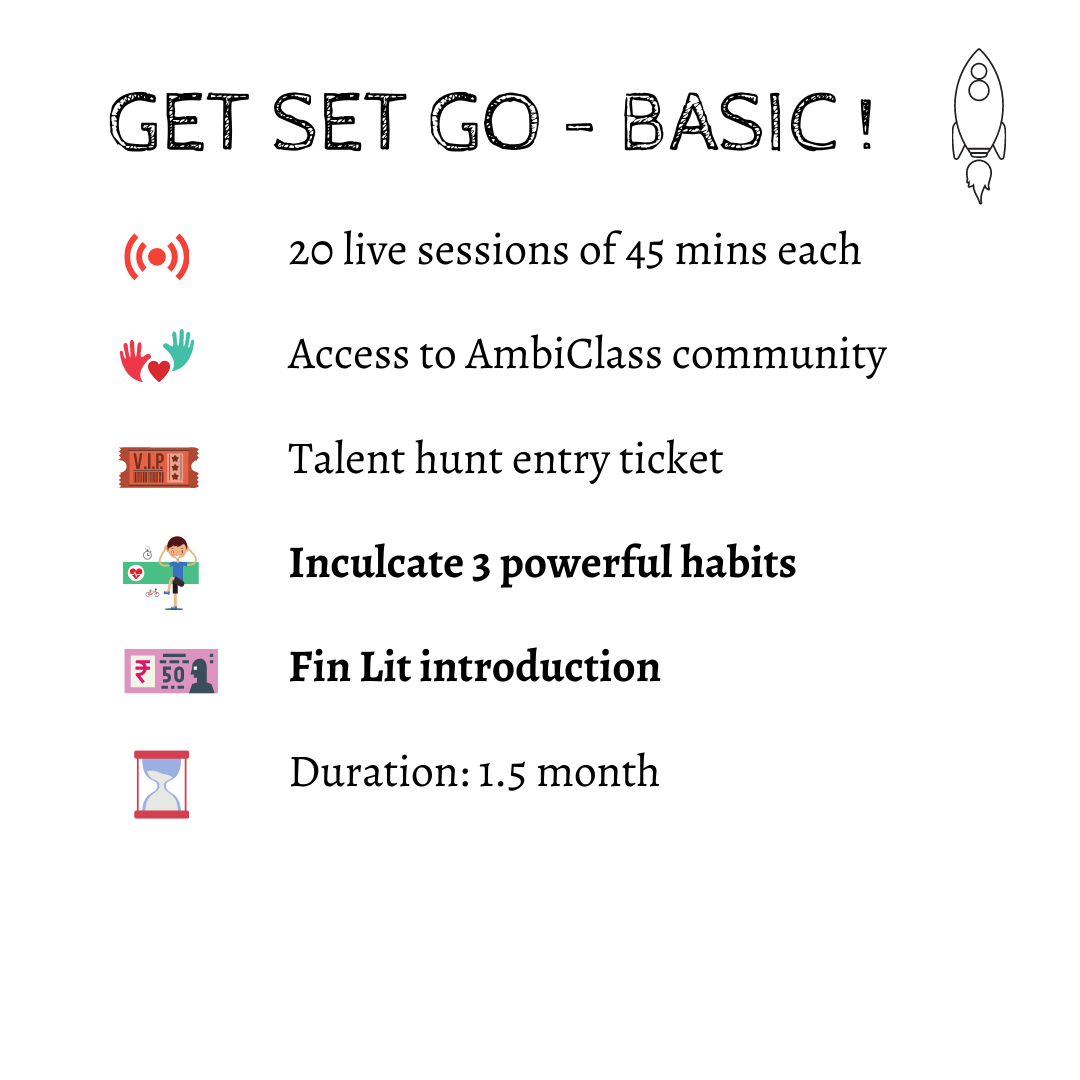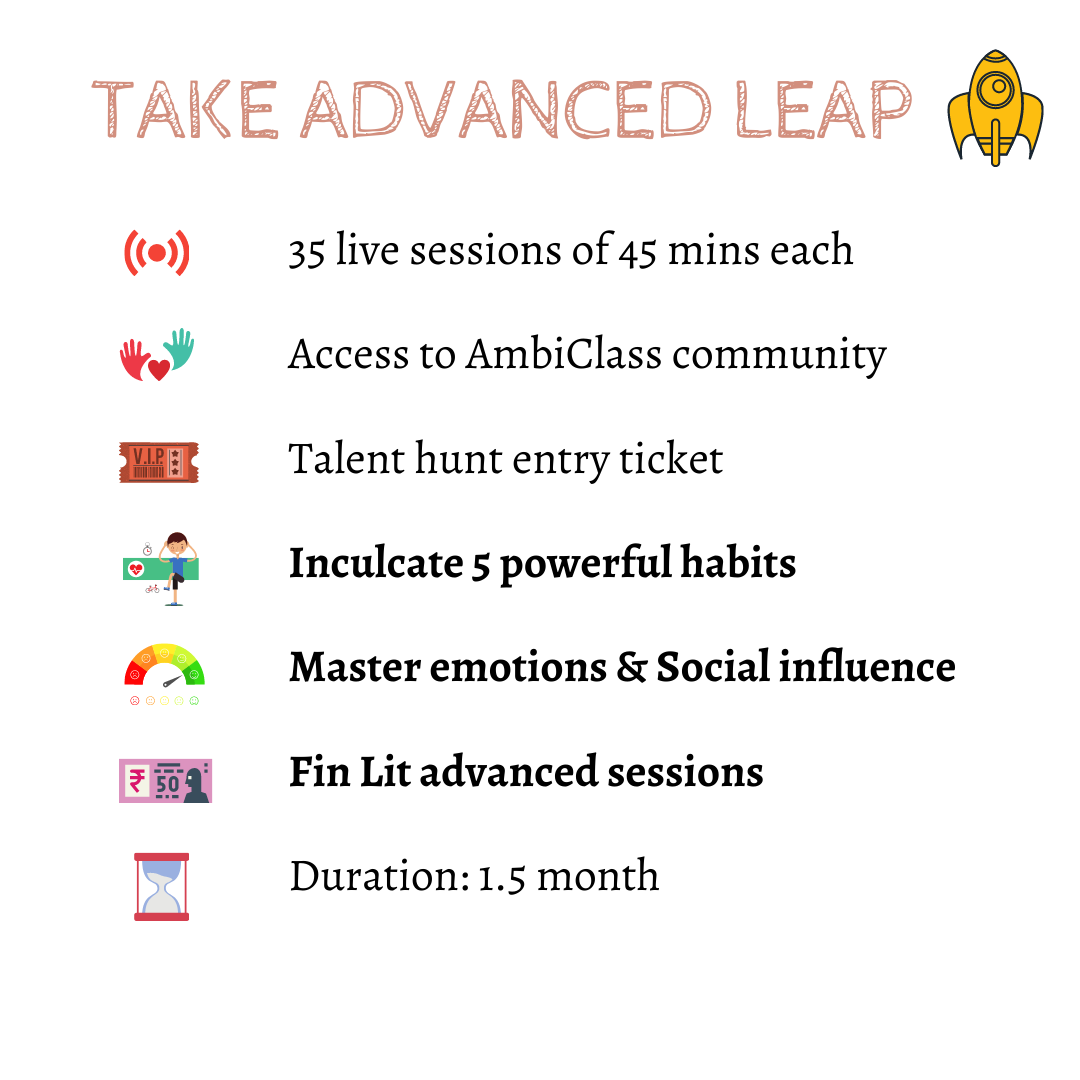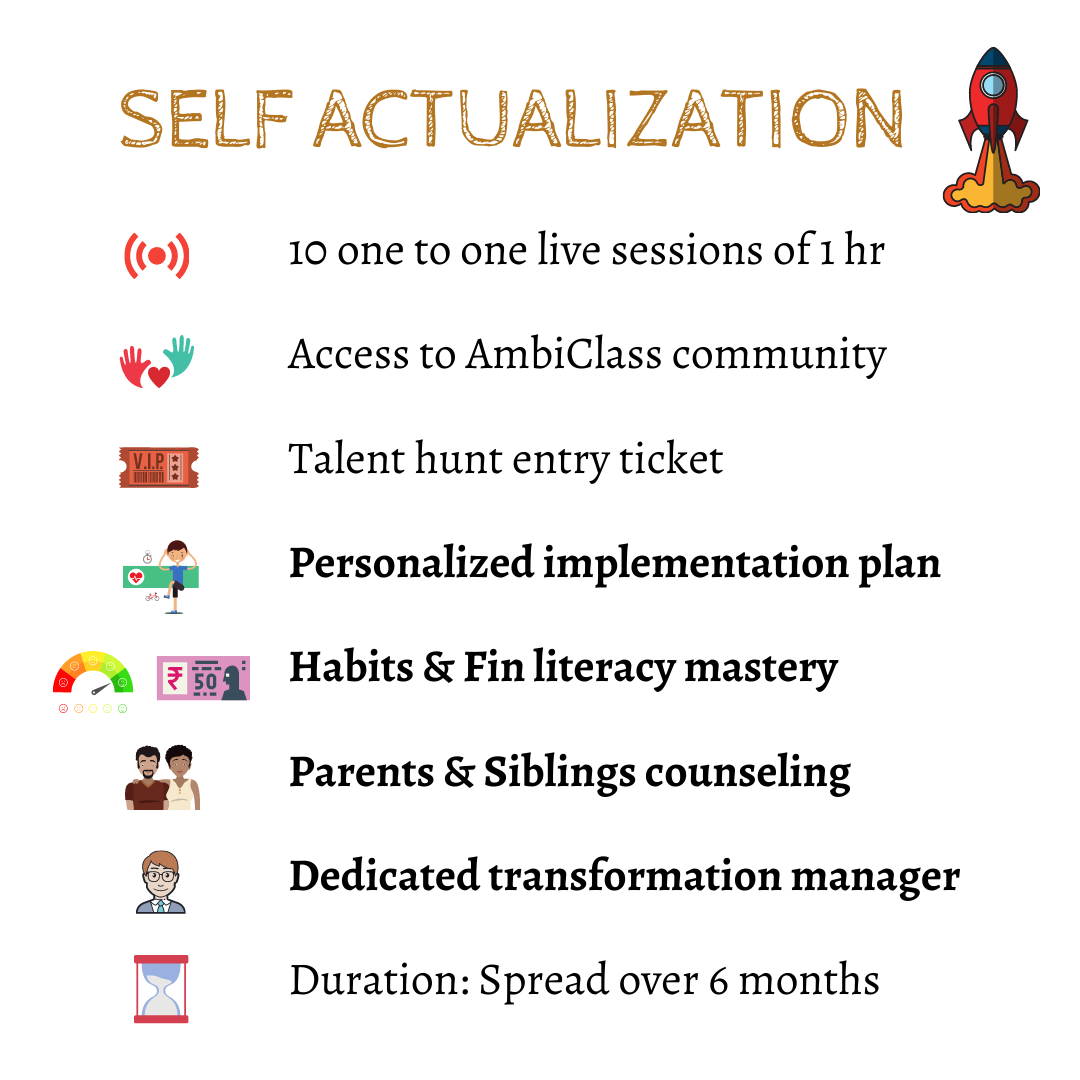 ---
What would be the time of live sessions?
The live sessions are typically scheduled from Monday - Friday 7 - 7:30 PM
Will this course interfere in my studies?
Absolutely not! These fun sessions would certainly give you a much required break from studies and enhance your productivity due to refreshed mind!
What if I miss a particular session?
No worries! We record all videos and upload it on website.
What happens after the course completion?
Its our guarantee that you would a better version of yourself at the end of one month. You can renew the same course for new habits or enhance other skills via AmbiPass and Artha Shastra.
Will I get a certificate of completion?
Yes, all participants who successfully complete the course will get a certificate.
What is talent hunt? When this will happen?
The talent hunt is our flagship event and it occurs in every 2 months. The participants are required to showcase their talent in a video using skills tought in social influence sessions. The videos will be judges basis social media popularity and external judge ratings. The total prizes are worth INR 10,000 in this event.
---
Understand the concept of Gratitude – being thankful for what we have
Gratitude practice part 1 – Self-love (inner peace)
Gratitude practice part 2 – Surroundings (outer peace)
Get ready to strive for more – being happily unsatisfied
Self-introspection and importance of goal setting
Introduction to the world of meditation
Understanding empathy for better relationships
Importance of balanced diet and water consumption
Getting your public behavior and basic etiquette right
Befriend books and informative videos as mentors
Power practice of writing goals – Triangle method
Goal setting practical session and implementation roadmap
Reinforcing better relationship with family and friends
Enhance time management for balancing studies and hobbies
Art of dealing with toxic people and saying "NO"
Why personal branding is a necessity like never before?
Playing social media to your advantage and ace the art of influence
Introduction to detailed workshop on social influence challenge
Importance of financial literacy and basic concepts
Financial stories, Doubt clarification and introduction to detailed masterclass